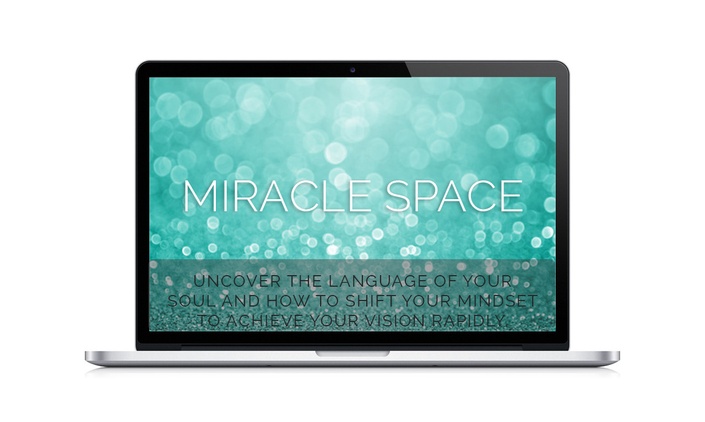 Miracle Space
Losing your passion for life? Not sure how to get your fire back?Uncover the language of your soul and how to shift your mindset to achieve your vision rapidly.
Watch Promo
Enroll in Course
You've checked all the boxes, and you supposedly have everything in life you could possibly want – but it still feels like something is missing. Somehow, you are not quite complete. You're not sure what it is or how to fix it. Some people call it "the gap" or "the void" or even a mid-life crisis. No matter what you call it, on a deeply profound level you sense there is something more for you to connect with in life – and you're ready to find it. When you replace dis-empowering belief models with empowering ones, your life changes at a rapid pace! Miracle Space is the step-by-step system to enable you to close that gap and to fully see, understand and step into that thriving life you know is possible for you.
Yikes, is that Mediocrity calling?

Do you feel that your life is calling you for something more, but you don't know where to begin?
Have you forgotten what it's like to jump out of bed every morning excited to embrace your day?
Do you spend more time reacting to others than crafting a life that makes you happy?
Have you become so used to just trying to survive that you've forgotten how to tap into your creativity?
Do you fear that you are already living a life of mediocrity?
Do you want to learn how to shift your own belief system and mindset so you are back in the driver's seat?
Miracle Space is a Game Changer

Live, virtual classes! With most e-courses, you pay, download and hope to find the motivation to review the material and take the action required for change. Miracle Space was designed by an award-winning college professor to ensure your success. Although you have the option to download materials and work at your own pace, Miracle Space offers real-time guidance, motivation and interaction. We're not talking a Facebook Group, here - we are talking real live, weekly video workshops and engagement with your teacher (a college professor and curriculum developer with 17 years of experience) and fellow students. Due to this special feature, enrollment in Miracle Space is extremely limited. Seats are filled on a first come, first serve basis and then a wait list will be started for next session.

In Miracle Space, we move way beyond the worksheet by using guided audio activities, life experience activities, workshops and learning modalities that enable you to have the transformation experience that is most successful for you. You will gain understanding and insights that will transform your life.

Not Only That But...

What we hold in our minds tends to manifest in our lives. The belief model that we hold right now literally creates our current life experience. In Miracle Space, you are going to discover the inner workings of the mechanisms that create your belief systems, your subconscious conditioning and your own limiting beliefs. These all drive your daily life and create or limit opportunities without your actual input or control. Miracle Spacewill teach you how to craft your own belief model to manifest positive life experiences. You will uncover the true language of your soul and how to speak it confidently. This enables you to not only clearly see the path to a rewarding and enriching life, but to start living it now.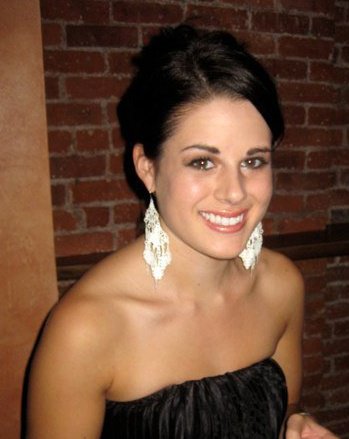 "Kristen is the most intuitive person I've ever known. If you tell her about a problem you're having, she is able to come back to you with exactly what you need to help yourself. Even if you resist what she's suggesting, completing the exercise, meditation, or journal exercise will truly make a difference in your life. Knowing Kristen has been one of the greatest joys in my life recently, and I am beyond grateful to have her as a resource, and more importantly a friend. She is a life changing person, made completely of gold." - Emma Criswell
In this step-by-step system, you will learn what it took me years of research and trial-and-error to uncover and piece together. I spent several years in the place known as "the gap," struggling with the sense that my life was not even close to all it could be. After trying everything from Reiki to sewing classes to extreme hobbies and new friends, I began realizing these external activities only treated the symptoms – the answer was inside.
Through philosophical and spiritual journeys and learning about the inner workings of the human mind and human behavior, as well as social and cultural influences, I began performing experiments in my own life. What I discovered was astounding. The idea that life could change in the blink of an eye is achievable. Could I replicate my results? Yes! And many times over. I stumbled upon the realization of the second step in the system that most people are not aware of. When I realized I had really reached a turning point and was in my upward spiral, I created this step-by-step system to share with you.

I deeply believe that every life is a radiant journey of spirit. I could not go on enjoying the benefits of everything I have learned without using my skills and experience in education and curriculum development to create something that would enable others to change their lives in powerful and unparalleled ways.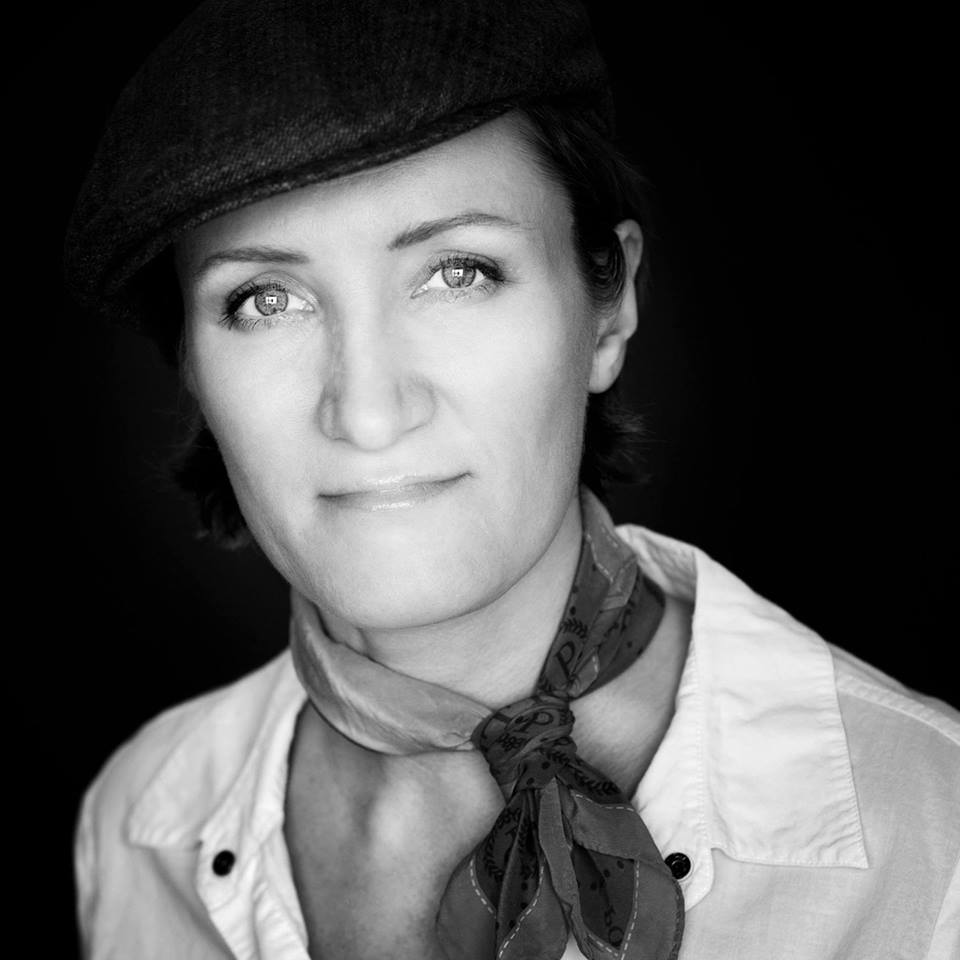 "It is kind of astonishing what the power of the "Kristen Becker" does to my life. Over the course of the last several weeks she has coached me in various aspects of my life, mostly with business-related issues I was facing. She would get me completely unstuck and motivated when all I felt was – "the harder I work, the slower I move." She has magical perspective and is able to flip my life around in a matter of just several minutes of conversation. I am amazed by this woman's superpowers and stoked about the course." - Irina Smirnova
Imagine If...
You learned to love and trust yourself so implicitly that you could easily and confidently make decisions that consistently propel your life forward.
Your life became filled with magical moments, creativity and spontaneity.
One thing after another kept working out for you, giving you the confidence to keep pushing your limits, trying new things and reaching successfully toward your dreams.

You trusted and loved yourself so intuitively, you made every choice and decision with confidence and enthusiasm.

Unwanted comments, manipulation and input from others not only no longer affected you, but actually dissipated and eventually disappeared.

Even your wildest dreams started taking shape and you became unstoppable, fueled by the realization that anything is possible.

You found yourself constantly telling people, "I am so blessed! My life is just so incredible."

You discovered how to shift your own belief system and mindset so you are back in the driver's seat?
Your Instructor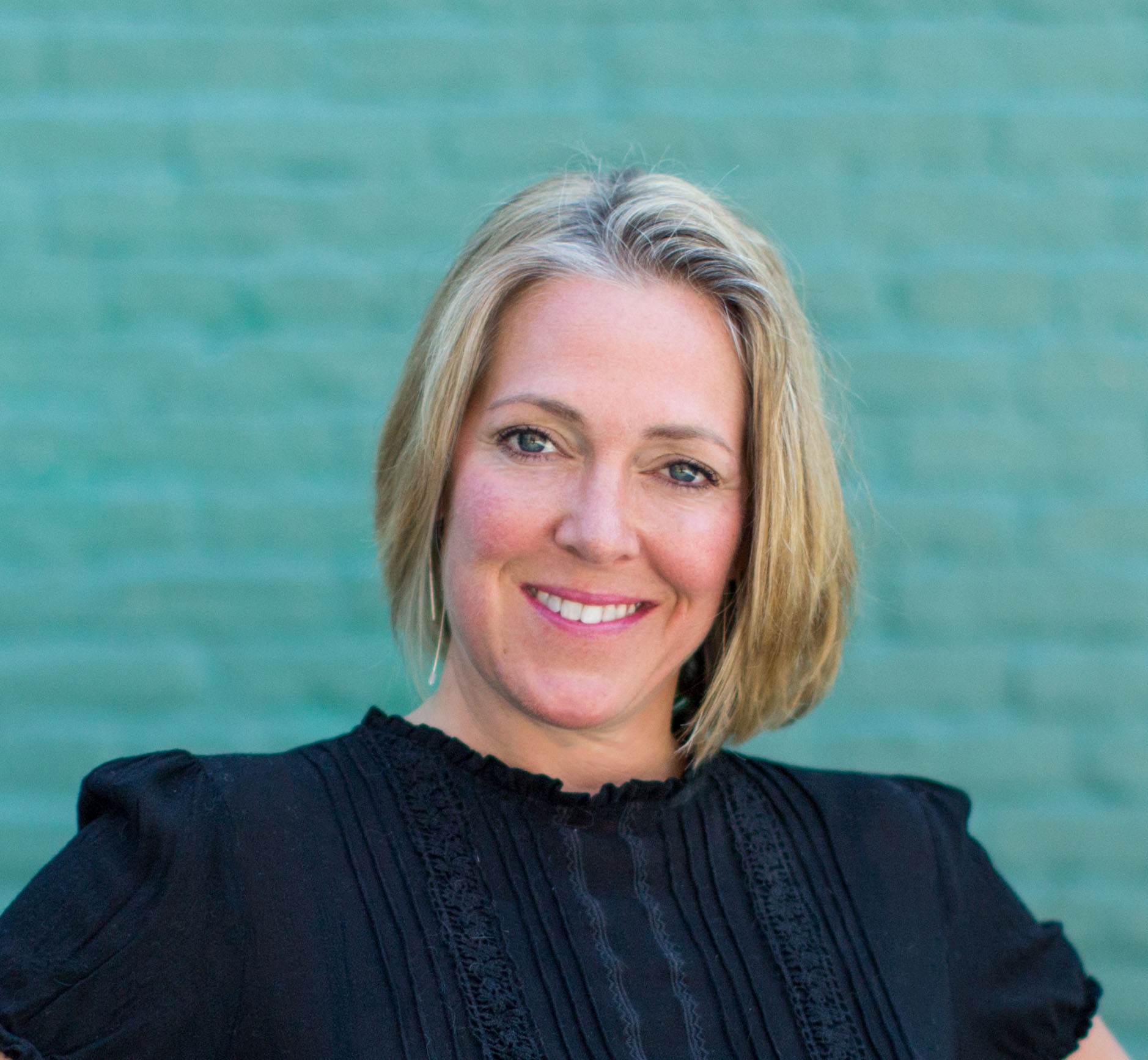 Hi! I'm Kristen Becker, I am an educator for free spirits. I apply my award winning experience in education to help people realize their dreams & unlock their full potential. Yep, I am a college professor and department chair with two decades of experience in designing achievement-based curriculum and facilitating student success. I realize now how fortunate I was to be raised by a hippie in the '70s. Between the meditation, yoga, and nightly sunset walks, I was well primed for an innate understanding of what it truly means to be in touch with and live a life that speaks to my soul.

But sometime in my mid-twenties, I left that all behind. I got on the train that everyone else was running to catch. About a decade later, I realized I was not truly living. And, worse, I had no idea how to fix it or where to begin. My fear was that I would continue on this path, feel the void getting larger and larger, and my whole entire life would end being "the ghost in me." After failed attempts to fill the void in my soul with hobbies, treatments, achievements, relationships and too many things to even mention, I began to think that my worst fear was coming true. I then realized these were all just treatments for symptoms, and the cure for what was causing the problem resided within.

I began a long and amazing journey to where I am today. I am finally living a thriving life that I love to wake up to every day! A life that, only a few years ago, I thought was no longer possible to live. Like most people with no clue where to start, I took the long way here, only to discover how incredibly simple it all is.
We have the opportunity to learn so much in our society. We are taught how to develop skills, advance our careers and navigate our finances. But, sadly, we are never taught the skills that enable us to live life to our fullest potential. Realizing the need to educate people about how to make these discoveries and changes, I have utilized the insights from my own journey of discovery – along with my unique ability to design and deliver education curriculum – to make the whole process easy, understandable and, most importantly, successful for anyone who cares to change the course of their life.

I am honored to be able to design and deliver a course that enables you to take the most direct route to living your dreams and getting back to living a life that speaks to your soul.

What You Will learn
Section 1: Understanding how the Genie in Your Own Mind Works. Discover the powerful and often hidden system that is driving your life without your knowledge or input, and learn how to take back full control.

Section 2: Shortcut #1 - Free Your Soul! Decluttering Your Soul & Engaging Creation Emotion. Learn how to leverage this astonishingly simple yet powerful system to free yourself from the ideologies and conditioning of others, which is driving every single thing that happens in your life. Uncover the gap inside you, understand how it was formed and how to heal it. Learn how to use the simple shortcut of engaging creation emotion in your daily life. Identify and dismantle your own emotional addictions and learn how to invite in prosperity.

Section 3: Becoming & Empowering You. Learn how to transform into the new you without compromise or confusion. Liberate yourself from the mystery of life and start thriving in all of your inherent glory. Learn to effortlessly live a life that previously existed only in your dreams. Learn how to love and trust yourself so implicitly that you easily and confidently make decisions that consistently propel your life forward.

Section 4: Shortcut #2 - Dreaming & Surrender. The Step-by-Step System to Inspire and Jumpstart Your New Life. Discover the magical mix of engaging the process of dreaming, conscious engineering and surrender to create new belief systems that speak to your soul and create your new reality. Learn how one simple change can change everything.

What you get
Real, live interaction! Weekly live video workshops with Kristen and your fellow students, proven to drive your success and priceless for your own discovery, evolution and progress

Detailed video lectures (available as audio download, too)

Printable hands-on exercises and activities to walk you through your own unique planning process, discoveries and real world experiences

Guided visualization, meditation and other audio programs

Email support and motivation to keep you on track

Lifetime access to all 8 weekly modules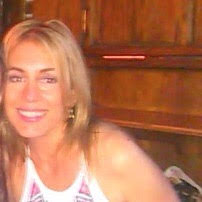 "Kristen Becker's magnetic personality drew me to her upon our first meeting, and she has been inspiring me ever since. Her expansive personality and luminous attitude has helped me with several difficulties such as overcoming fear, making important decisions, and letting go of negative emotions. Every time I see her I leave feeling high-spirited. Kristen has a joie de vivre that encompasses everyone, and those lucky enough to be around her are sure to feel the positive transcendental after-effects like I always do for days afterwards!" - Jane Kelly
Frequently Asked Questions
Why is Enrollment Limited?
I want YOU to succeed. As a seasoned educator I know the unparalleled value of live interaction to student success. Unlike most online courses, in Miracle Space you will have the added benefit of a hands on instructor, live workshops and community engagement. To best facilitate student engagement, enrollment is limited for each session. When the course fills, a wait list is started for the next session.
When does the course start and finish?
The course starts when you do and includes live weekly workshops for 8 weeks with Kristen. You also have the option of treating it as a completely self-paced course - you decide when you start and when you finish.
How long do I have access to the course?
How does lifetime access sound? After enrolling, you have unlimited access to this course for as long as you like - across any and all devices you own.
Do you offer any refunds or guarantees?
You betcha! If you complete the course materials, implement my strategies and are not happy with the results, then you can email me within 30 days of our course start date for a full refund.
In what format is the course content delivered?
Good question! The course materials are shared as downloadable video content, audio content, transcripts, printable slides and workbooks. So, whether you prefer to read, write, watch or listen to the content, you'll be covered. In addition, we will have weekly video chat workshops in which you get real-time, hands-on interaction and development. This is an 8 week course. You are welcome to work through the course at your own pace but its highly suggested that take advantage of the real time, interactive nature of the program which runs 8 weeks from start to finish and features live weekly workshops. Each week's content is presented in a 5-day format. Each day features, small easy to understand and apply ideas that you will explore during that day. This is a proven process to help keep you on track and developing forward momentum!
Could I just find this information for free online?
You can find just about anything online these days, but does that mean it's actually valuable or actionable? Sadly the answer is no. One of the reasons I created this course is because there is so much incorrect and conflicting information online. After running down one rabbit hole after another, you quickly realize you are spinning your wheels and getting nowhere fast. It becomes overwhelming and impossible to understand how to piece it all together in a direct and actionable step-by-step system for true and immediate transformation. I spent years doing that and have finally emerged with a clear understanding of the pieces of the puzzle and how to put them together for fast transformation.
This course would be a big investment for me. Is it really worth the price?
Chances are you have been working for years trying to figure out how to fill the void you have sensed widening in your life. During that time you've probably spent thousands on books, pursuits, workshops, treatments and everything else under the sun trying to find the answer. Imagine how much more time and money you could be wasting by NOT enrolling in this course. Truly thriving in life is priceless, never mind the cost of living even one more year without truly opening up and loving your life.
Is this course for everyone?
Nope! You have to be ready to transform, and ready to accept thriving, loving and living in your life. You need to be willing to let go of all of the things that have been holding you back. If you are ready - you will know!